Bar & Bat Mitzvah Suppliers
Lick Me I'm Delicious
When we want to amaze our guests, Lick Me I'm Delicious are our go-to team. From liquid nitrogen to ice cream to zero calorie edible mists, 60mph candyfloss whirlwinds, everlasting chocolate taps, exploding caramel popcorn machines and logo printed lollipops made right in front of your eyes, these guys provide incredible food installations for fantastical events.  They can create any flavour and any colour so the edible treats can be tailored to suit your Bar or Bat Mitzvah child – oh, and alcoholic versions are available too should the adults want to get involved!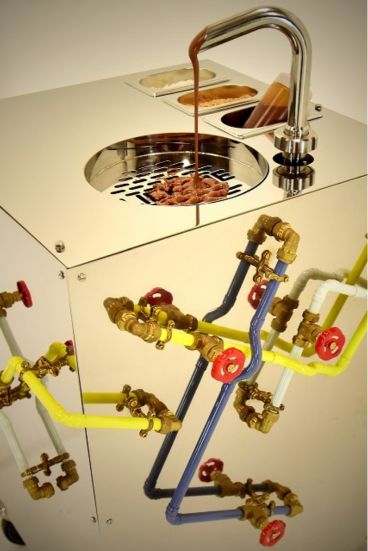 ---
Here at Pop Up Bar Mitzvah we work with some of the most prestigious and best Bar and Bat Mitzvah suppliers there are and specialise in sourcing the most creative people in the events business to ensure your celebration is unique.
If you'd like to book Lick Me I'm Delicious or some more help finding the any other supplier for your Bar or Bat Mitzvah party just get in touch with the team.
TEL : 020 7610 2808  EMAIL : info@popupbarmitzvah.com
---
MORE BAR & BAT MITZVAH PARTY SUPPLIERS