These are the trends to know if you're hosting a Bar or Bat Mitzvah party in 2020.
In the last few years we've seen a shift in how people design their parties, and weddings in particular have seen people starting to tear up the rule book to create a celebration that's more personal. And as ever, what we see in the wedding industry always filters through into general events and of course Bar or Bat Mitzvah parties.
A Bar Mitzvah party is about celebrating what makes your child unique so it's great news that the biggest trend for 2020 is individuality, with the focus on how to create a personal party. Families don't want to host an identikit party and guests can't face that feeling of déjà vu as they attend a series of Bar Mitzvah parties over the year. Thankfully we're moving beyond the days of having to buy a fixed event package, which frees you to design your celebration how you want and to pick and choose from the 2020 party trends that suit you.
Colour
The dusty, muted blush tones of 2019 are going to move over as colour comes crashing in. For 2020 it's going to be a case of the bolder the better. Bright colours that make a statement are expected to make a big splash with hot pinks and fuchsias popping up.
Our love of greenery won't be going anywhere with grasses and branches being used to create an unstructured, natural feel but you can expect to see it mixed with colour. Unusual foliage, botanicals and leafy greens, like ferns, will be spray-painted to introduce colour and texture to arrangements and introducing unexpected colours such as neon, frosted pastels and metallics.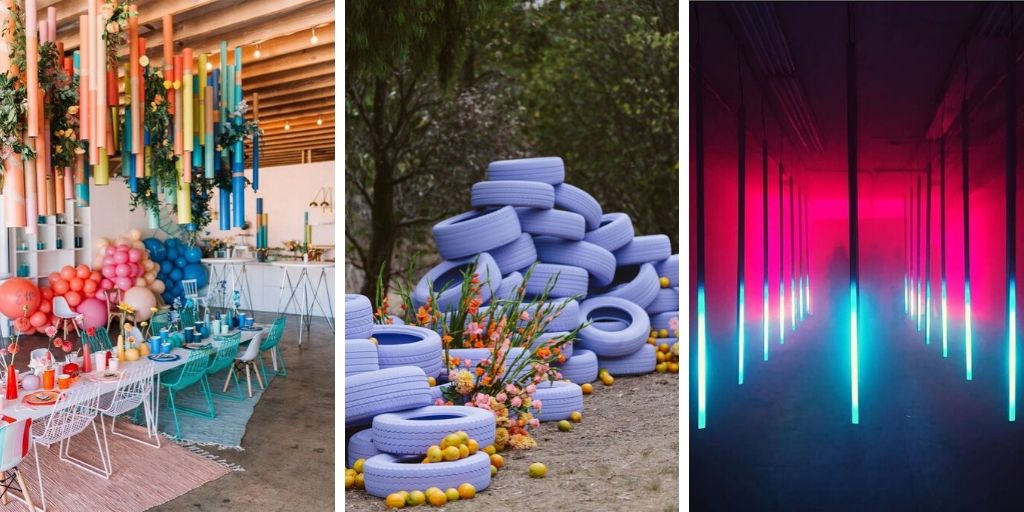 Styling
Our recommendation is to invest in a creating one or two statement styling pieces that are carefully chosen to provide a great backdrop for guests to pose in front of and will look beautiful when shared on the 'gram. Balloon walls continue to be popular along with hanging florals, giant inflatables and wall art murals; basically, anything that makes the party more magical and photo worthy. The trick is to personalise them to reflect you.
Matchy-matchy tablescapes are a thing of the past with more of a focus on how to create the right vibe. Just as we're going to see more colour in floral arrangements expect to see a mixture of patterns and textures creeping in as we get more confident in our styling choices.
With a trend towards hiring more unconventional venues for celebrations, lighting plays a more important role to create the atmosphere. Hanging installations, LED signs and beautiful up-lighting can help change the mood from afternoon to evening or be used for maximum effect on a single area where you want guests attention to focus such as the area for speeches.
Eco-Friendly
This year everyone became more eco aware, and no more so than younger people who are very conscious of the damage we have done to the planter and are activity looking for ways to be as environmentally friendly as possible. Sustainability can take many forms such as sending invites on recyclable card (or email RSVPs), a plastic free party, coaches for guests to cut down on cars, locally sourced flowers or food, asking guests to keep one glass throughout the party or looking to find ways to carbon-offset the event.
Food
The increasing popularity of vegan dinners and free-from menus means that dining needs to be more flexible. They'll be more food stations and informal eating arrangements as the traditional three-course dinner takes a step back. Look out for grazable snacks, buffet tables and dedicated food stations to suit a variety of culinary requirements. Customisable menus enable you to offer more choice to vegan, gluten-free or just-picky guests.
Personal elements, such as signature cocktails and mocktails served by mixologists, will become more common due to a drive for immersive culinary experiences. Ask your caterer for ideas on how to creatively present the food, to guarantee a wow factor that gets everyone talking.  Self-service bars are a fun way to serve signature drinks but if you're worried about over-consumption you could adapt this idea to a pimp-your-drink bar with bowls of fruit and garnishes.
Gin remains the tipple of choice, especially with personalised cocktail menus, but a rise in demand for non-alcoholic drinks makes it easier to offer interesting choices for teenagers at Bar Mitzvah parties or health conscious adults. Edible flowers will be a big trend, so don't just save them for salads and desserts but try them frozen in ice-cubes for a pretty way to elevate jugs of plain water.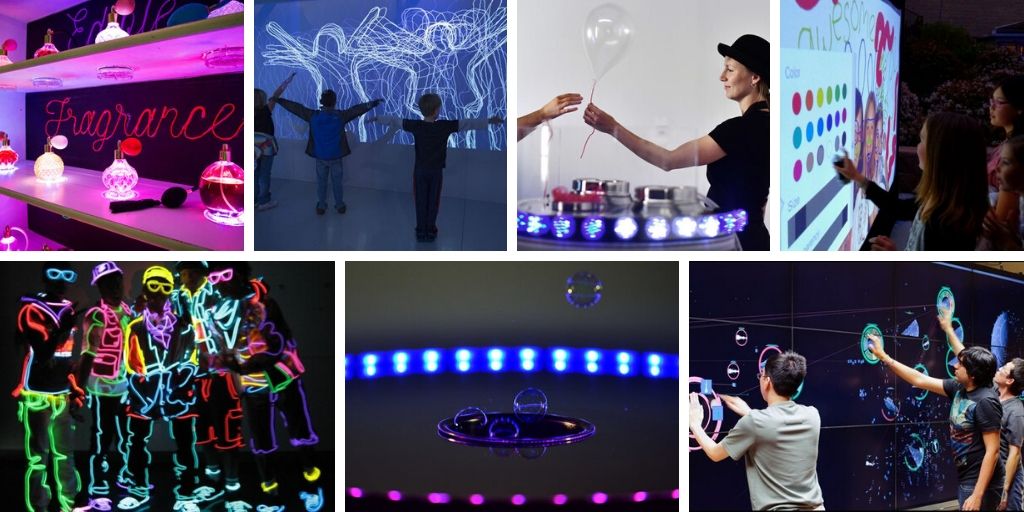 Entertainment
For 2020 it's all about finding entertainment that guests can use to entertain themselves rather than one or two entertainers that you sit back and passively watch. Look for interactive moments that enhance the guest experience and make the party photo-worthy. Digital graffiti walls allow guests to draw on a wall, using infra-red light instead of paint, and is a great way to entertain large groups of people. The creative results can be printed out onto t-shirts or tote bags making a great take-home gift and you can also provide a set of stencils custom made for your Bar Mitzvah.
Nourishmentertainment
Mix up your food by providing something your guests won't have experienced before with food that entertains. There are some amazing food installations to choose from, including micro mists where you breadth different flavours via a straw, edible helium balloons to make your voice go squeaky when you eat the whole balloon (including the string), a machine that blows out edible bubbles that you have to catch in your mouth to chocolate lolly pops that look like the mitzvah boy or girl.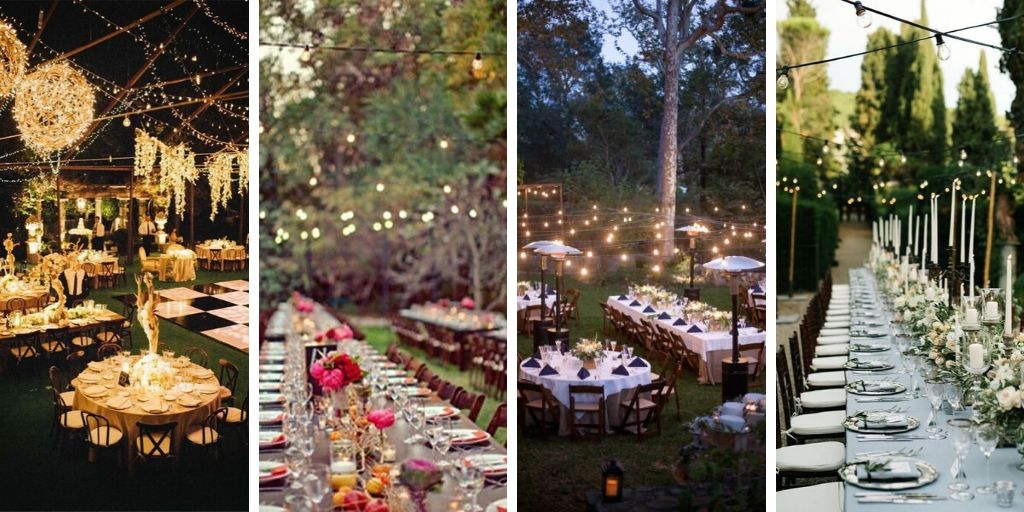 Outdoor Venues
Despite the unpredictable nature of a British summer more and more people are choosing to hold the majority of their party outside. The ability to install a range of weather cover options, from tipi to marquees to stretch tents to pergolas, means that you can maximise the stunning grounds of many venues.
A really popular look combines the casual nature of the outdoors with the formality of the indoors by taking furniture that you'd expect to see in a Grand Ballroom and moving it outside; chandeliers under trees or a chaise longue hanging out in a field will create a sense of whimsy and escapism. Long tables and chairs are perfect for dining under the stars and fairy-lights will keep guests dancing into the night.
At Pop Up Bar Mitzvah we regularly share news about latest venues, styles and events on our blog and social media. You can visit our blog here and follow us at @popupbarmitzvah. For more ideas of styling tips for events see our Pinterest boards here.
To get more ideas or help on styling your event talk to the team on 020 7610 2808 or email info@popupbarmitzvah.com
© All images are copyright from Pinterest