Looking for a venue that you can really make your own to create a unique Bar Mitzvah celebration?
From large to small spaces, unique blank canvas venues allow you to bring your event to life as they give you the freedom to make a space your own.
From industrial-chic warehouses to stripped-back photo studios, London's best blank canvas spaces are the perfect choice for creating a memorable Bar Mitzvah party. Look for a venue that suits your theme, whether that's an all-white venue for a winter wonderland or a cutting edge space for a tech crazy theme. From creative studio spaces, refurbished railway arches to the perfect place to pitch a marquee there's something for every theme. Have a look at our round up of some of the best blank canvas venues for Bar Mitzvah celebrations or get in touch for a personalised recommendation.
The venue:
A refurbished Victorian foundry that retains original features. The combination of exposed brickwork, oak flooring, large windows, high vaulted ceilings with exposed beams and skylights create an industrious warehouse feeling.
Features like the beautiful high beams would be great for styling and the charm & character of the space could be accentuated with lighting and draping.
The venue comprises of five interlinking studios and two large secluded courtyards. 
The location:
Scrubs Ln, White City NW10 6QU
Capacity:
Standing 200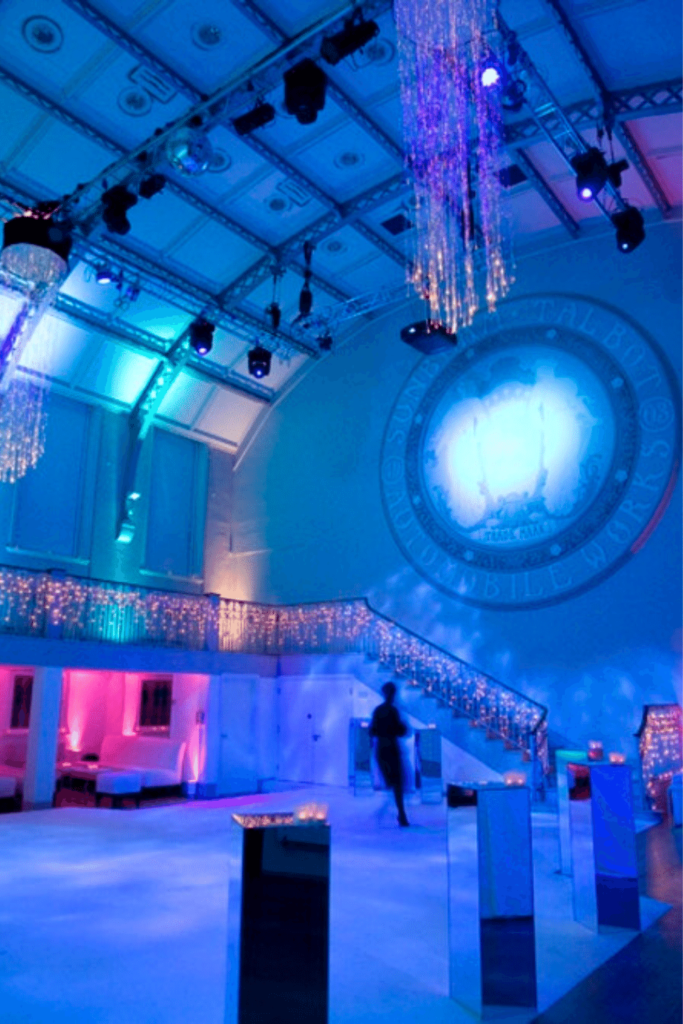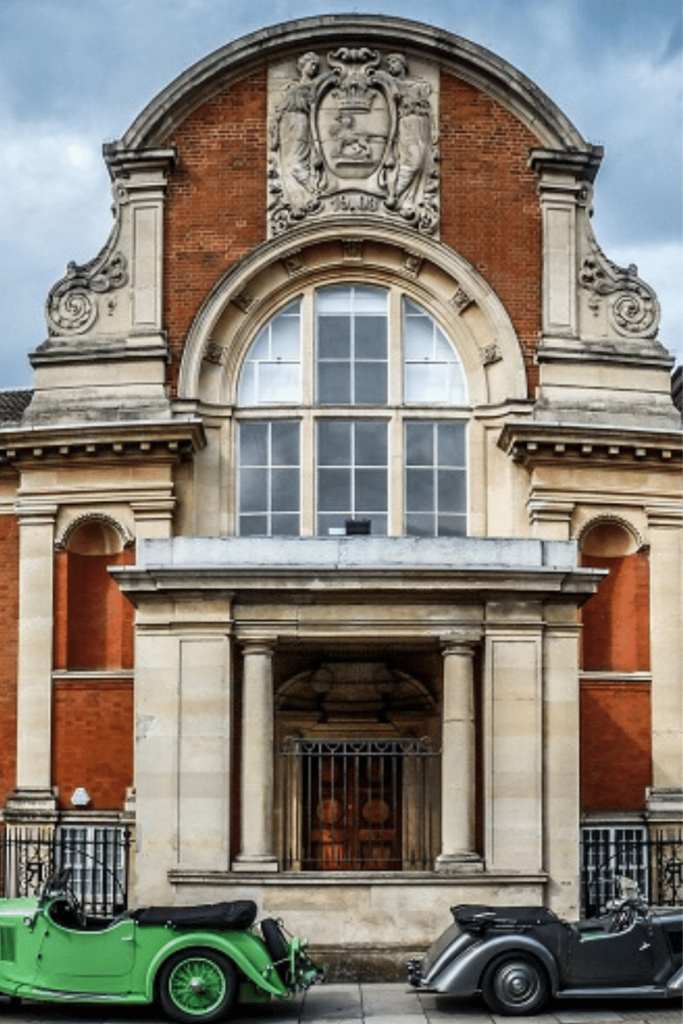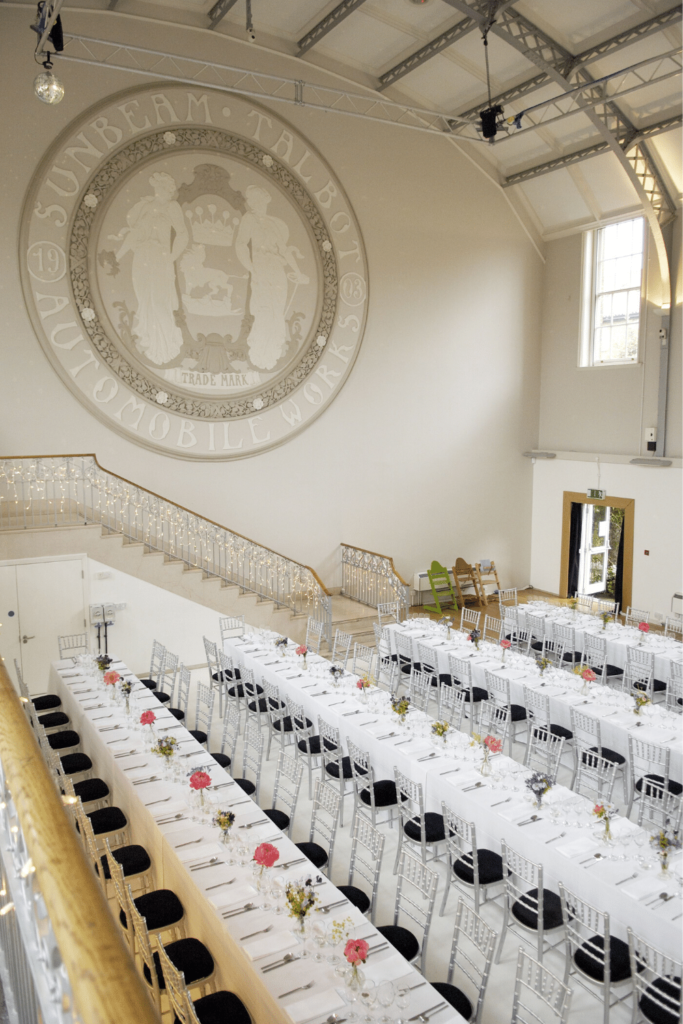 Venue:
A stunning grade two listed building with open, contemporary interior and period features. This venue is comprised of multiple studio and event spaces, a unique blend of Edwardian elegance and modern aesthetic. The three large halls and meeting rooms connect via a mezzanine and grand staircases. Both of the largest studios open onto a beautiful private garden. 
The building  was the first purpose built car factory and showroom in the UK, opening its doors in 1903 and the World Record for the the 100 miles in 1 hour set in 1913 was by a car built at Sunbeam's Ladbroke Hall.
Location:
Barlby Road, Ladbroke Grove W10 6AZ
Capacity:
Standing 200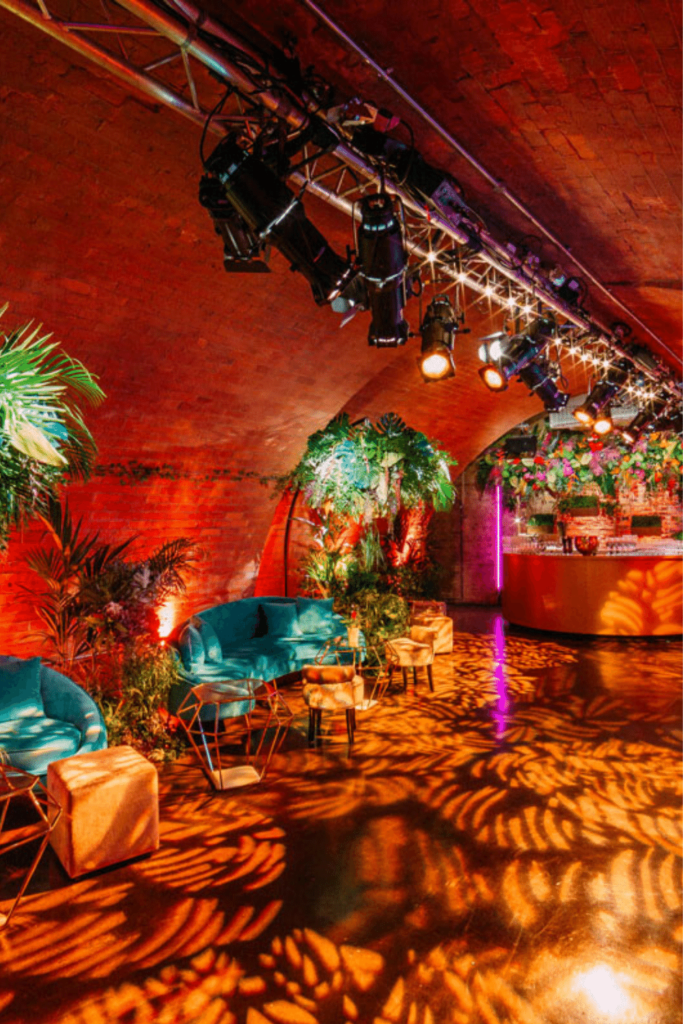 Venue:
Kachette (pronounced cash – et) is a popular event and party venue located under live railway bridges on Old Street in Shoreditch.
Kachette consists of two beautifully restored railway arch rooms with exposed Victorian era brickwork, open rigging, stunning black gated entrance and arched door and it's trademark train station clock which is situated inside the venue foyer.
The railway arch venue was once home to the original ticket hall of Shoreditch Station which operated from 1865 to 1940.
Location:
Old Street, Hackney EC1V 9LP
Capacity:
Standing 180
Venue:
Step back in time and into this elegant art-deco hall, at the heart of the City. Grace Hall was originally the bank and offices of Grace & Co, a New York family-owned banking firm. The family commissioned architect James O'Connor, who'd already designed several houses for them, to create their new London headquarters. Taking inspiration from Robert Adams, he constructed this elegant four-story building, built from the finest Portland stone, suffused with Art Deco elegance and featuring Palladian motifs throughout.
There is a choice of spaces to hire, from the atmospheric speakeasy-style subterranean The Grace Below, the intimate The Director's Observatory, lavish Main Hall and even a room styled with vintage kitchen props.
Location:
Leadenhall Street, EC3V 4QT
Capacity:
Standing 280
Venue:
The West Reservoir Centre features a 1930s red-brick tower boasting fascinating structural design elements, flooded by natural light. The perfect setting for celebrations, the outdoor terraces overlook the glistening water providing an incomparable experience in a one-of-a-kind venue.
Taking up to 130 for a seated dinner or 150 for a standing reception, the four-storey Main Tower features original water processing equipment, high above the heads of the guests, adding drama and intrigue to any event. On either side of the Main Tower are two wooden terraces providing space for summer entertaining.
Recently refurbished, this space is a stunning setting for a range of events. The large ornate windows flood the space with natural light and offer guests exceptional views across the park. Original features such as marble fireplaces and the iconic spiral staircase ensure a breathtaking experience.
The house offers two main rooms on the first floor with outdoor terrace. The Drawing Room, Dining Room and adjoining Hallway are perfect for the most stylish of Bar Mitzvah parties whilst the second floor comprising the Church Room, New River Room and Dressing Room provides further space for intimate gatherings.
Location:
Green Lanes, Stoke Newington N4 2HA
Capacity:
130 seated or 150 standing
Venue:
The Secret River Garden offers a taste of the countryside. Tucked behind winding lanes and a hidden wooden gate is a stunning garden which runs down onto the River Thames. The Secret River Garden is a wild riverside lawn and woodland right on the banks of the Thames in Twickenham. If you didn't know about it you would never know it existed, its tucked away and feels really private, a little slice of country only a few miles from central London.
Guests can enjoy welcome drinks and games on the main lawn over-looking the Thames before following a winding path through the woodland as the stunning main marquee is revealed with views of the river through the dappled light of the weeping willow and, as the day drifts into evening, an open bonfire can be lit for guests for later in the evening.
Location:
Riverside House, Riverside Twickenham TW1 3DJ
Capacity:
120 to 200 guests
---
At Pop Up Bar Mitzvah we regularly share news about latest venues, styles and events on our blog and social media. You can visit our blog here and follow us at @popupbarmitzvah.
To get more ideas or help with your event talk to the team on 020 7610 2808 or email info@popupbarmitzvah.com
For more ideas on venues for Bar Mitzvah celebrations visit our venue page here.
---