How to find the perfect Bar Mitzvah venue
Is there any such thing as the perfect Bar Mitzvah venue? The pursuit for a perfect simcha can get everyone hot under the collar; our love for our children knows no bounds so of course it's natural that we want everything to be just right. However, it's worth remembering that there is no such thing as perfect but instead there is somewhere that will suit you, your family and your requirements. If you've found somewhere where you can throw a great party, personalise it and gather your nearest and dearest then you're on the way to a perfect party. And remember, perfection is different for everyone!  Once you have realised that you can relax and start to enjoy looking for your perfect Bar Mitzvah venue and have some fun along the way, discovering somewhere that is perfect just for you.
There is certain criteria that we recommend you think about to help you decide what type of venue you're looking for. You may not be able to find a venue that delivers all of them but it's worth thinking about which ones are priority for you before drawing up a short list. We've helped lots of families find their perfect Bar Mitzvah venue so have a look at our tips to help you start planning.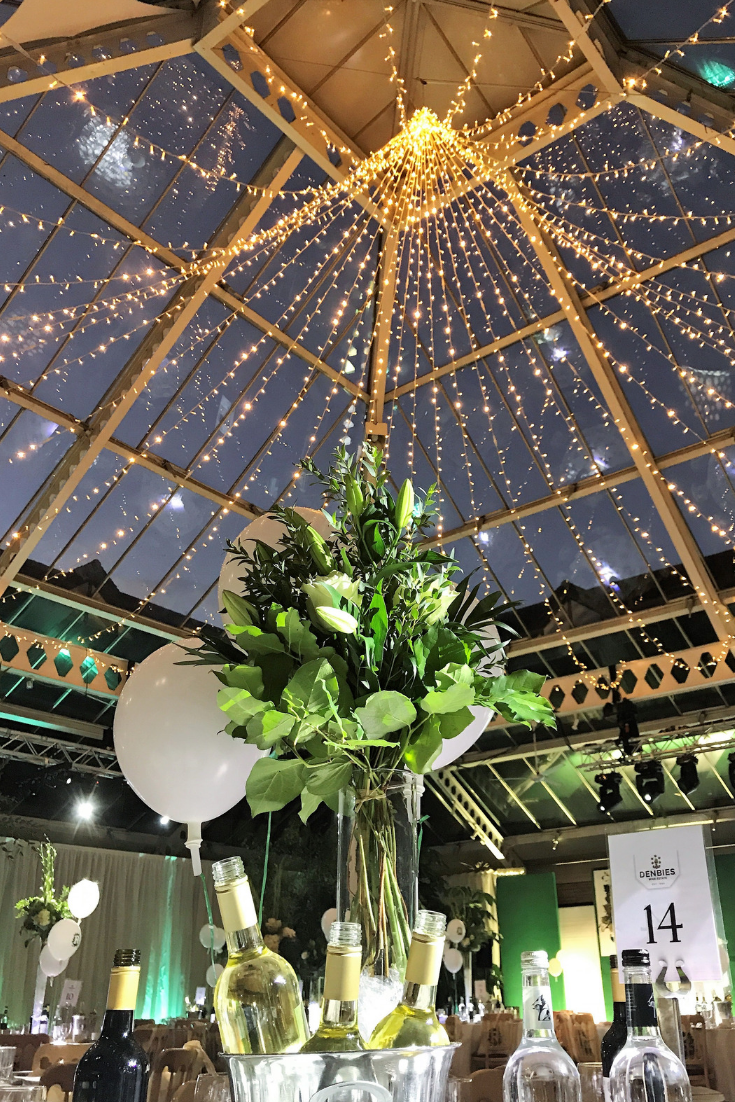 How much space do you need
You've probably already thought about your guest list so should have an idea of many people will be attending. At this stage you don't need final numbers but you do need to be able to estimate as it will affect your choice of venue and how you allocate your budget. Is it just your kids and close family or a larger celebration? There are hundreds of venues in London that can look after up to 300 guests but if you need somewhere larger then the search does start to become a bit harder – not impossible but you might need to be a bit more flexible on dates or book early. When you're looking at the venue don't just take their stated capacity as final but think about whether it has enough space to comfortably fit your guests. Speak to the venue or your party planner and get advice on how best to lay out the room to ensure it doesn't feel crowded or empty. Can you get the space to flow for the type of party you're hosting, will it suit a seated dinner or is it better used for a lounge/chill out format?
What location is best
These days people want something different from standard hotels and are happy to have the service in the morning and meet up later to party in the evening which means the venue doesn't need to be near the Synagogue and enabling a wider selection of unique venues across London. This is your chance to be bold and find somewhere unique. Along with how interesting the venue is, think about the practical stuff too. How easy is it to get there? Where will guests park? Have they hosted Bar Mitzvahs before? Can you use your own caterer? Are there kosher provisions? What time will you have access to the building (especially important if the venue is used in the day for other functions). What other facilities can the venue provide – is there outside space or gardens that can be used for the welcome reception, speeches, photos etc.  It's hard to find one venue that delivers everything on your wish list so we always recommend visiting at least three. To ensure you make the most of your visit download our guide on what to ask at a venue showround.
Making it personal
Does the venue suit your style? Are you looking for sleek and sophisticated or urban and edgy? Having an idea of the type of party you want to host will help you tremendously when deciding on your shortlist of  venues; from contemporary hotels, industrial warehouses, historic buildings, disused factories, galleries to secret islands. Is your child crazy about space, then Wonderlab at The Science Museum could be perfect. What about camping? the Secret River Garden is a gorgeous getaway spot where you can install Teepees and create a festival vibe. Crazy for fashion, they try Sunbeam Studios which is used for photo shoots. There's a venue to suit every passion, trend or style. We also recommend looking at blank canvas venues, which basically means one that you can style and transform yourself to create the perfect party setting with a defined theme.
Managing the budget
It's important to have an idea of your budget before putting together your wish list as it will immediately help rule some venues in whilst eliminating others. It's the little touches that people remember at a party so don't blow all the budget on venue hire. Instead we recommend thinking about creative touches in the styling, food drink as well as the entertainment to help you personalise your celebration.
More help in finding the perfect venue
If you'd like more help in finding the perfect Bar Mitzvah venue then why not take advantage of our free Bar Mitzvah venue finding service. Simply give us a call or drop us an email and we can have a chat about your requirements. You can also have a look at some of our recommended venues here.